__________________________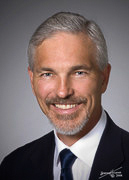 __________________________
David Engle retired as the Superintendent of Schools in the Port Townsend Public School District in Washington State in June 2016. In the 4 years prior to his retirement, David totally transformed the schools into a highly integrated school/community system — to the community's total delight. In May 2016 Port Townsend approved a school bond issue by 75%, the highest vote in the district's history.
in addition to the Port Townsend Superintendency, David's distinguished education career includes 3 years as Superintendent of schools in North Platte, MO, an Executive Directorship at Educational Testing Service (ETS), 4 years as Principal at Squalicum High School in Washington, and 2 years as Project Administrator for School Transformation at the Seattle Public Schools.
David has also been an assistant principal and a 4th and 5th grade teacher. He currently lives in Port Townsend with his wife Margaret, and enjoys cycling, travel, and the company of his two grandchildren.